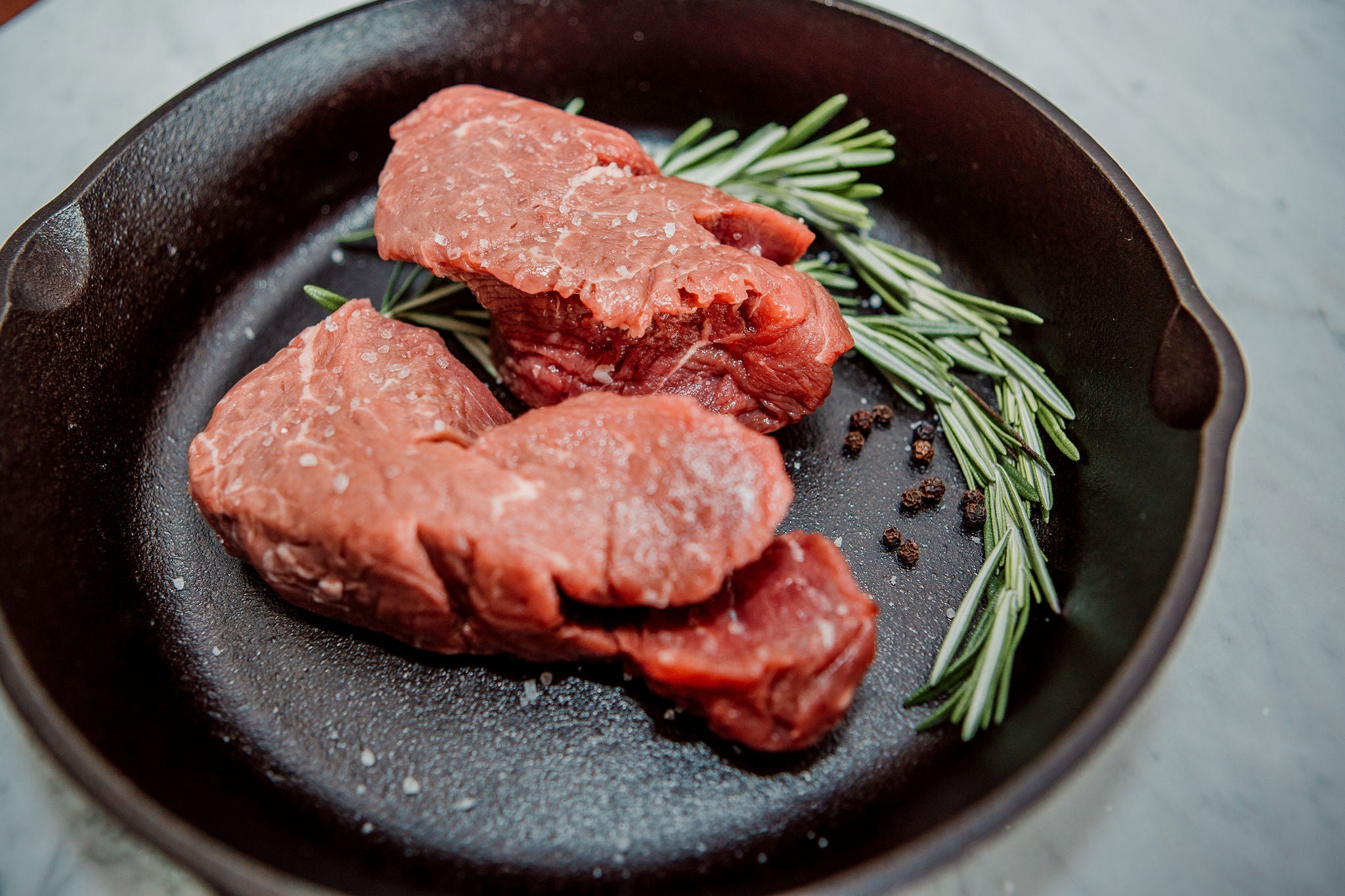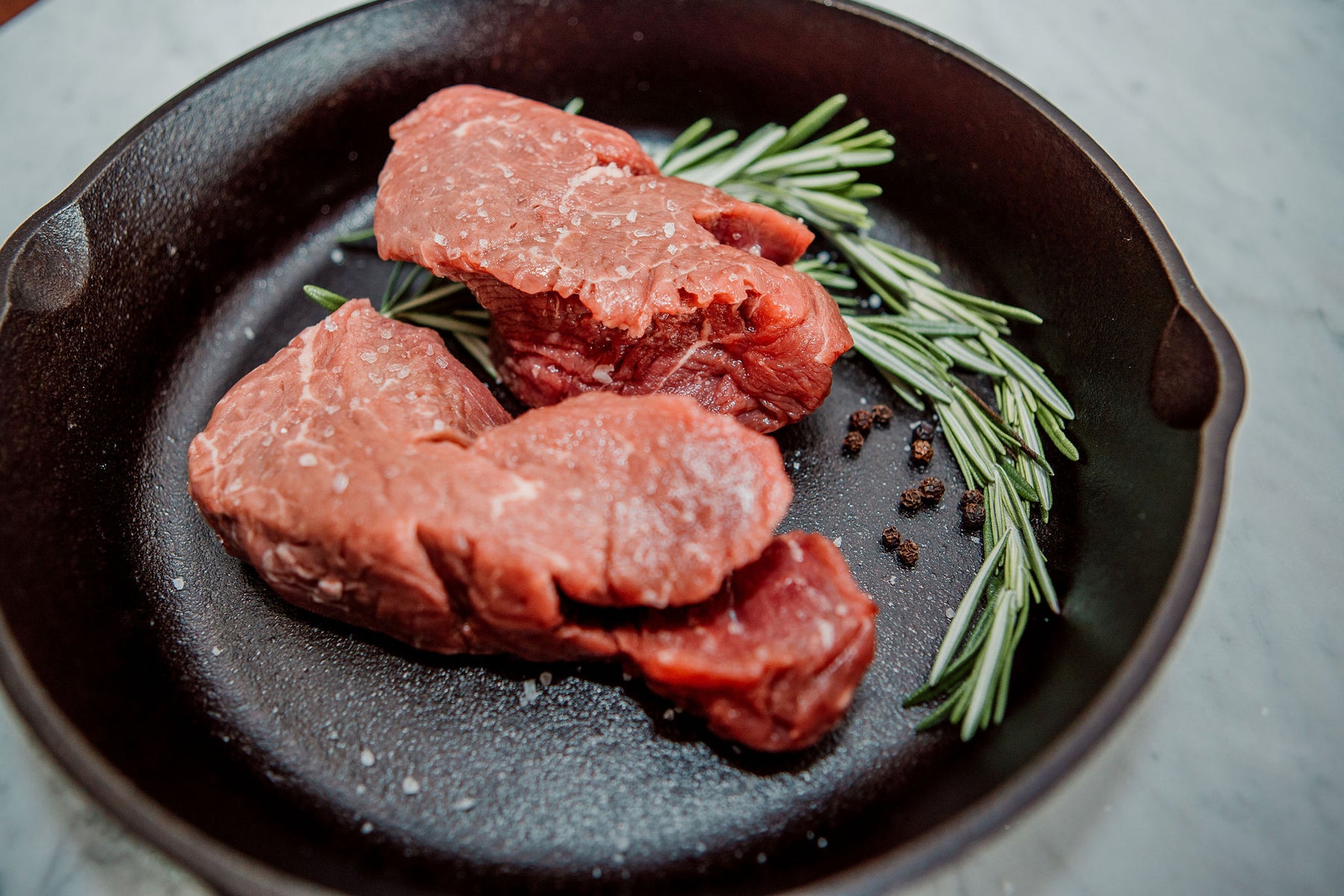 It's no secret that we love to share our love for the farm around here, so what better way to do that than with an amazing dining experience celebrating just that! We're excited to offer a unique dining experience on our century-old family farm. Become more in tune to where your food comes from and enjoy the bounty that is farm to fork!
Let me tell you, this is our second time hosting 75 people for dinner. If you joined us last year, we've upped the ante times like 3. Maybe 4.
Think live music under the big open skies where you can actually see the stars, first dibs on the new fall and signature DRCC collections, friendly conversations, and food straight from our farm. 
I've found that when people think farm to table, they think the the food is from some farmer. At our dinner, that farmer is US. As in, me, my husband Steve, my dad Randy, and our right hand man Brendan.
The grilled manhattan filet of beef is from one of our steers that we raised from day one. He was born in April of 2022 and grazed our grass pastures alongside his mom for six months, then joined us at our feed yard at our home, right out our back door. 
The cherry cobbler is made with hand-picked cherries from our own cherry trees. As in the trees I bought my husband as an engagement gift because I wanted to be the kind of farm wife my Grandma was in the pie department. Thankfully he has graciously offered to share the cherry crop with all of you, and I'm off the hook for pie this year! We will be pouring several craft cocktails, but my favorite is the Rowdy Rita (our version of a rhubarb margarita), which uses a rhubarb simple syrup made with rhubarb from our patch that my Mom planted in the early 90's when our family moved to this farm. 
Our space is so lived in and loved. And I hope you feel that, too, while you're here! We have planned an evening where you'll experience farm life, except you don't have to wake up early to feed the calves. You're welcome. 😉
So, are your tastebuds watering yet? Mine definitely are. I cannot wait to see you and welcome you to this one-of-a-kind experience. 
67242 610th St. Lewis, IA 51544

We will have lots of signs on the major roads to point you in the right direction, but your GPS will bring you right here!

We are located on a gravel road, so don't waste time getting a car wash before you come. You can thank me later for that!
Join us on August 3rd! Guests can start arriving at 5 pm and can enjoy first dibs on a unique shopping experience at Dirt Road Candle Co. in Michelle's warehouse.

Dinner will start at 7 pm and we will have four plated courses following the appetizers in the shop.
Parking will be across the road from the open house. We will have signs to help guide you!

Please make sure you look both ways when crossing the road to get to the fun as it is a busy road. If you don't feel like walking, there will be a golf cart giving you a ride to and from. If you are handicapped, please let us know when you get here. We have parking available to you right in front of the shop.
It will likely be hot and we will be eating outside. Dress comfortably! P.S. Michelle's hot tip, wear comfortable footwear! 

We will have restrooms on site for you to use during your time here.
Money, honey!!! Our shop will be not only filled with all the smell goods, but some of our favorite things from our favorite makers! We accept cash, local checks, and credit cards.

An appetite! I can't tell you how excited I am about this meal. Let's just say you're in for a treat! 

An open mind + fun attitude! We want this to be a fun experience for you to meet new people and learn more about agriculture as well. Come in the mood to be social and enjoy an evening with new friends!
Nothing too precious! We are not responsible for what you choose to leave in your car.
Amazing food: We will be plating up some treats for you to enjoy all evening, as well as some drinks, too! Come excited to try new things and of course, eat beef!

Live music: We will have live music to enjoy all evening by a local musician.

Shopping: Our warehouse will be transformed into a storefront for your shopping pleasure before and after dinner, and you'll get first dibs! We will have our fall + brand new signature collections available for you to sniff and purchase before they are available online. We will also have goodies from other local and small businesses available for shopping as well!

Photo booth: Did it even happen if you don't post a photo on the gram? We'll have a fun space for the perfect photo op with you and your crew!